Why should you not have halogen downlights anymore?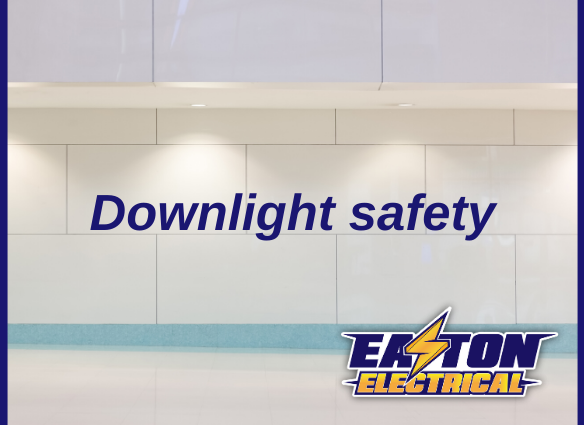 We're not repairing halogen downlights anymore, and here's why.
A bit of background. Halogen was originally developed as a heater and the byproduct was light! When you put that into a downlight, you got a lot of heat and a bit of light! The back of the downlight globe is covered with a silver reflective material, which overtime degrades due to the heat emitted by the downlight.
Now your heat and light is going up into your ceiling and not down into your living room! Leaf debris and insulation which swirls around in your ceiling space settles on the back of the downlight and overheats, sometimes catching fire!
Our LED downlights run warm, not hot, are 80% more efficient than halogen (so you're doing yourself and the environment a favour), are fully dimmable and come with a 5 year replacement warranty.
Over the last few years we have replaced old halogens and installed literally thousands of new LED downlights.
I am amazed at how rarely we've had to replace faulty fittings! That's the benefit of investing in a quality downlight.
Call us or make an enquiry on our website so that I can come out and show you the benefits of LED lighting. Just call us on 0413 156 407 or book an appointment here!