Electrical DDIY – Don't do it yourself!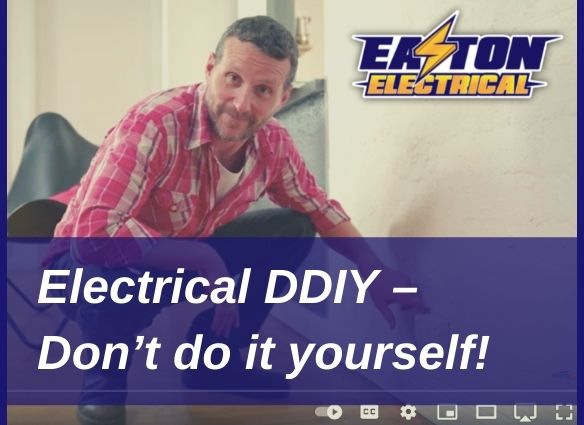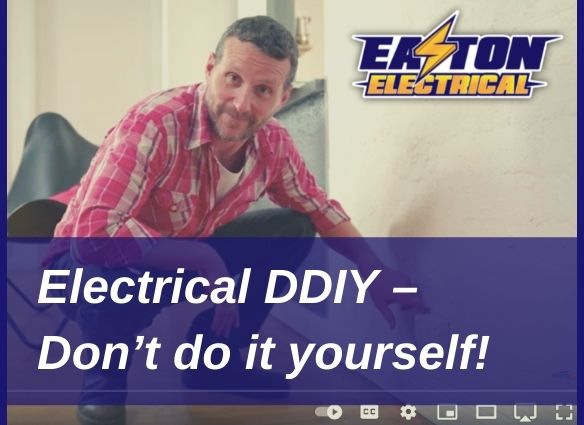 Doing your own electrical DIY jobs may seem easy enough, but it isn't. It takes years for someone to qualify as an electrician to do electrical work around your home. It isn't a job for a handyman. You could kill or injure yourself, your family, or start a fire. It has happened before.
Therefore, Energy Safe Victoria have created an electrical safety campaign to raise awareness of the dangers of DIY electrical jobs. Watch their latest campaign video and find out more about what to avoid and how to find a licensed electrician here!
Did you know that unlicensed electrical work is also not insured?

When you ask Easton Electrical to take care of your electrical requirements, you can be sure that we are licensed and fully insured electricians. Why don't you have a look around our website to find out who we are and what our expertise is. We're here for all your big and small electrical projects!
If you need a free quote now, please contact our friendly team on (03) 9578 4999 or info@eastonelectrical.com.au. We're looking forward to helping you!